How We Help Kids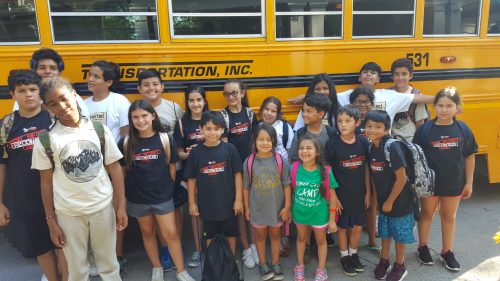 Since 2005, kids from all walks of life throughout New York and the Capital Region have been given the gift of the outdoors through Beaver Cross Camp, Greenwich, NY. Our special relationship the New York Racetrack Chaplaincy has blessed dozens of kids from the New York City area.
Beaver Cross Camp is the centerpiece of the Episcopal Diocese of Albany's ministry to the youth of the region. For decades, BC has been introducing camping experiences to kids from K to 12th grade as well as weekly Day Camp sessions. Youth of all denominational, cultural and socio-economic backgrounds are welcomed.
And now, children will also enjoy wonderful summers at Samaritan-Rensselaer Child Center in Troy.
Through its Discovery Day Camp, Samaritan-Rensselaer Child Center offers
Swimming, arts and crafts, nature walks, sports, drama, field trips …. Campers enjoy hour-long swim periods each day, as well as time in the gyms and on the fields. Weekly trips include places such as Great Escape, Howe Caverns and Waterslide World, as well as smaller trips to the planetarium, sports' facilities, and bike riding.
Located on the campus of RPI, the summer day camp program is geared for children Ages 4 through 12.
In 2019 we will expand our reach by offering one or two additional camp experiences.
Special Grants and Scholarships
The Jennifer Crimi Sunshine Fund also provides grants and scholarships that serve the youth of our communities. For example, we purchased and installed a top-quality playground and learning facility for KidsFirst Childcare Center, Ballston Spa, NY.
The JCSF provided a grant that allowed residents of St. Mary's Hospital for Children, Queens, NY attend summer camp in Upstate, NY. For many kids, it was their first outdoor experience out in the country.
We have also provided numerous individual scholarships to area youth, enabling them to experience summer camp.
JC Sunshine Fund Camps & Opportunities